Milan, 03/20/2018 ( information.it – ​​press releases – health and well-being ) Massimo Lucidi, international economic journalist, as well as creator of numerous event formats in Italy and abroad, such as "Bellessere, educating about nutrition, educating about sport", has chosen the great appointment of the fitness fair from 12 April next to bring to Cologne two leaders of the sector in Italy, but not only.
Daniele Esposito, fitness trainer and author of books on nutrition and health, and Dr. Fabrizio Buffa, psychomotor expert, also creating a course dedicated to thermalism. Everyone points to "Bellessere"
Born ten years ago on the initiative of Massimo Lucidi, the #bellessere format saw the involvement of the main television faces and University Professors of the caliber of Luca Piretta, Paolo Manzelli and Giorgio Calabrese, among others, who participated in the unique conversations conceived by the journalist Lucidi who, through Bellessere, has made it possible to bring the faces of television lounges closer to the men in the "trenches" of gyms, the places where enormous social problems are often encountered, such as childhood obesity.
In fact, too often our mothers are not sufficiently trained and informed about the correct nutritional education to be imparted to their children, nor about correct sports practices. In addition to this, the proliferation of improvised gurus and wellness gurus in gyms and non-certified sports centers, who do everything except really help the patient.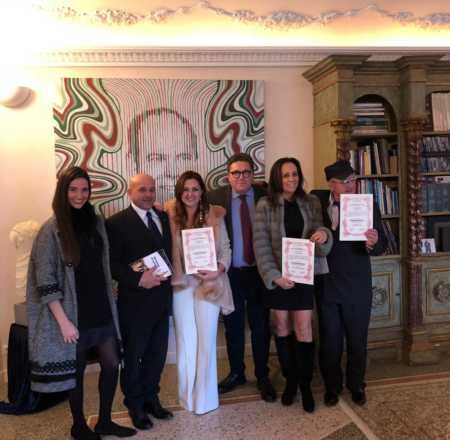 Davide Esposito, one of the two protagonists of the singular conversation on Bellessere, represents a young but highly trained personality who, with his continuous study trips to the United States and with his assiduous presence in training both as a student and as a teacher, is therefore «the right partner – says Massimo Lucidi – to take a "walk" full of energy and ideas that we will carry out among the stands of FIBO».
Not only a fitness trainer, Lucidi also invited Fabrizio Buffa who, in addition to his professional competence, put his heart and passion into his work, achieving extraordinary results in favor of the recovery of psychomotor skills especially in the elderly and disabled, with a center of excellence in Abano where he holds monthly seminars. «The project that we want to pay attention to and take with us "for a walk" in Cologne – concludes Lucidi – is the "Functional psychomotricity in thermal water" also given the high degree of appreciation that the Germans in general have for the thermal tourist market in Italy ».